Este libro recoge la mayor parte de los textos publicados por Santi Santamaria en su blog entre los años 2009 y 2011. Así, el lector encontrará aquí reflexiones y comentarios sobre cocina profesional, doméstica, regional, internacional, alimentación, pensamiento y, por supuesto, recetas de todo tipo; escritos siempre agudos, a veces incluso mordaces, sobre la actualidad…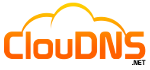 1964.10xbtc.tk
This domain is registered for one of our customers.
If this is your domain name, please visit this page to see how to register it as DNS zone into your account.

Note: If you already have registered the DNS zone for your domain name, please wait for DNS propagation. Your web site will be displayed soon. It may take few minutes.

">Leer este capítulo
Ya era hora de que vinieran tiempos como estos. Creo sinceramente que la época actual es mucho mejor que las pasadas. El mundo iba desorientado y voces cualificadas de todos los ámbitos del conocimiento clamaban por un renacimiento de los valor humanos. Hoy nuestra sociedad inicia un proceso de recuperación de la conciencia que hará que la ética prevalezca sobre la estética. Ganaremos como personas dejando atrás las ambiciones desmedidas y el afán de posesiones materiales.
Leer este capítulo